In this tutorial we are going to learn how to extract links from a webpage with OutWit Hub.
Important Note: The tutorials you will find on this blog may become outdated with new versions of the program. We have now added a series of built-in tutorials in the application which are accessible from the Help menu.
You should run these to discover the Hub.
Sometimes it can be useful to extract all links from a given web page. OutWit Hub is the easiest way to achieve this goal.
1. Launch OutWit Hub
If you haven't installed OutWit Hub yet, please refer to the Getting Started with OutWit Hub tutorial.
Begin by launching OutWit Hub from Firefox. Open Firefox then click on the OutWit Button

in the toolbar.
If the icon is not visible go to the menu bar and select Tools -> OutWit -> OutWit Hub
OutWit Hub will open displaying the Web page currently loaded on Firefox.
2. Go to the Desired Web Page
In the address bar, type the URL of the Website.
Go to the Page view where you can see the Web page as it would appear in a traditional browser.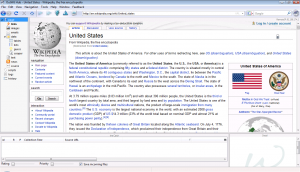 Now, select "Links" from the view list.
In the "Links" widget, OutWit Hub displays all the links from the current page.
If you want to export results to Excel, just select all links using ctrl/cmd + A, then copy using ctrl/cmd + C and paste it in Excel (ctrl/cmd + V).
That's all

by jcc
Tags: Outwit Hub